Beavers are back!
Tuesday September 21st, 2021
Beavers return to North Norfolk for the first time in over 500 years.
Two adult beavers, a male and female, were released on Friday 17 September into a specially-designed 6-ha enclosure on private land in the headwaters of a North Norfolk chalk stream.
The release, which has been many years in the making, follows licensing approval from Natural England, the successful completion of a Crowdfunder, and the support of many people along the way.
Importantly, this project has been about the remarkable impact that beavers can have on improving the health and function of our river catchments. This is because beavers are a keystone species and one of nature's most incredible ecosystem engineers. Through their dam creation and digging of canals, beavers create a complex mosaic of habitat for wildlife to thrive.
In addition, beavers can 'slow the flow' of water as it travels through the landscape. This results in more constant flows, reduces flood risk, and retains water during droughts. Furthermore, beaver dams can capture sediment, nutrients and carbon, thereby improving water quality downstream.
Dr. Jonathan Lewis-Phillips, Director of Norfolk Rivers Ecology, said:
"We're thrilled to have reintroduced a pair of native beavers to a rare chalk stream in North Norfolk, after an absence of over 500 years. This species plays a vital role in creating complex habitats that support a wide range of other species, while also delivering other benefits such as carbon capture and water purification. We're looking forward to monitoring and sharing the changes that these industrious animals bring about over the following months and years."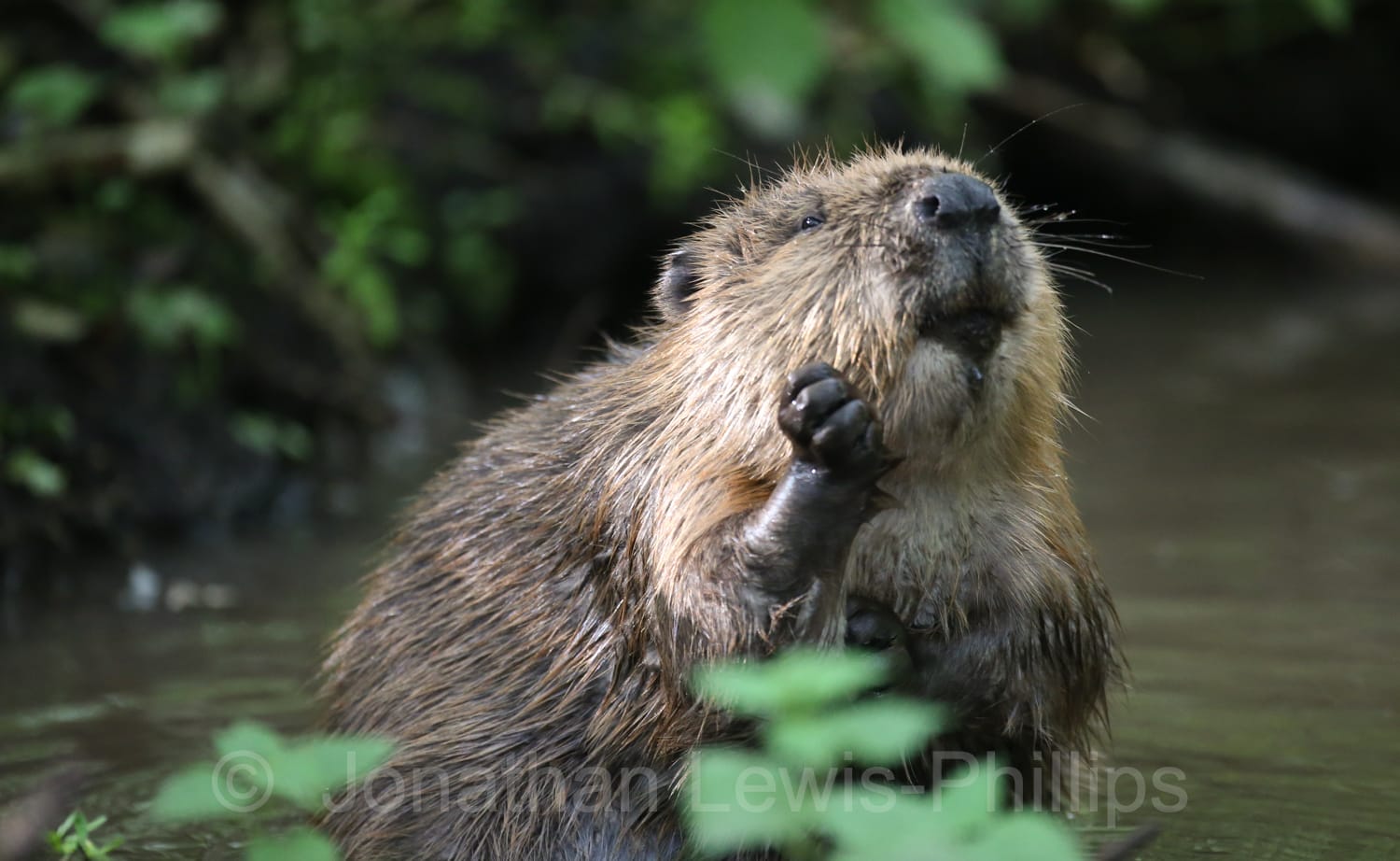 The beavers have wasted no time in making themselves at home, having already built a dam to raise the water level of their pond. These changes will be monitored very closely over the coming months, with assistance from academic partners at the UEA and UCL.